Bring color into the game.
TE Connectivity has developed special disposable protective caps for its CPC series, which provide perfect protection against contamination during storage and transportation. These protective caps are highly temperature-resistant and can withstand temperatures of over 80°C without any problems.
The cost-effective protective caps can be fitted onto all CPC plugs and sockets in an unconnected state to keep your connections and cables safe and protected. Additionally, they provide the option to securely fasten your cable assemblies.
Various colors such as orange, black, red, and yellow are available to allow for quick and easy identification of the connections. With the disposable protective caps from TE Connectivity, your connections and cables are always optimally protected and securely stored.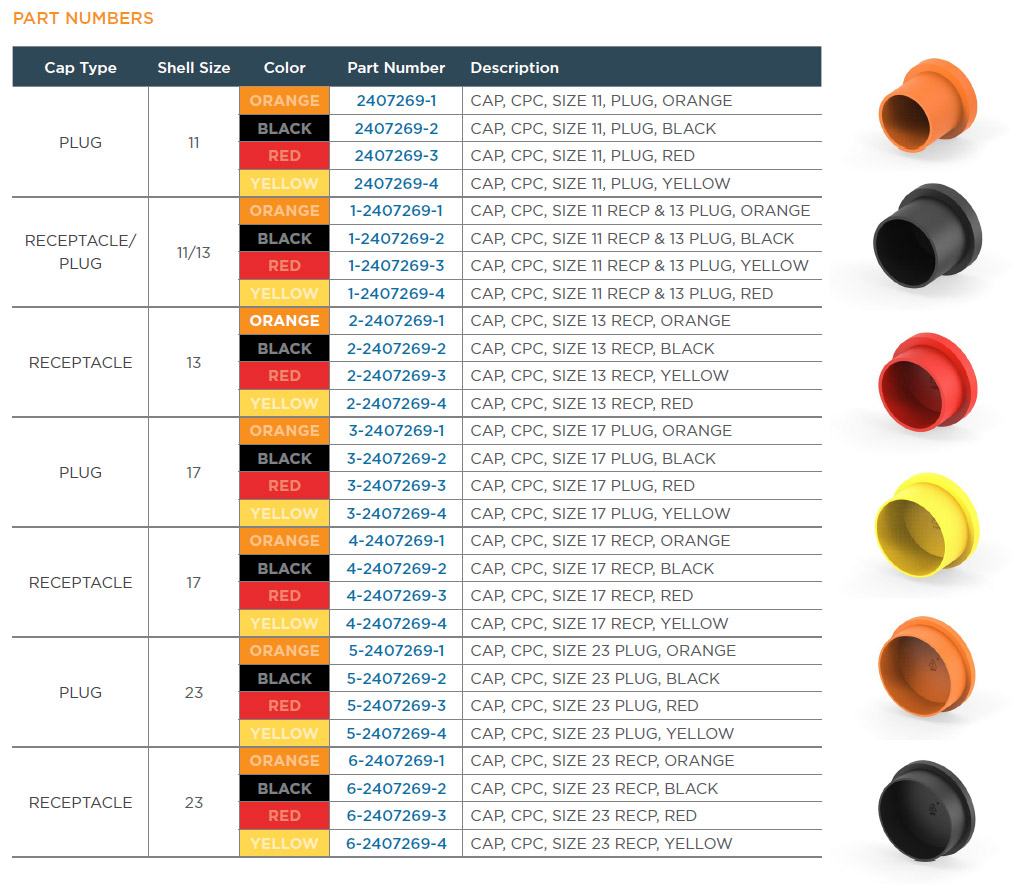 If you have any further questions about the products, please do not hesitate to contact your contact person in the internal sales department who will be happy to prepare your personal offer.
back